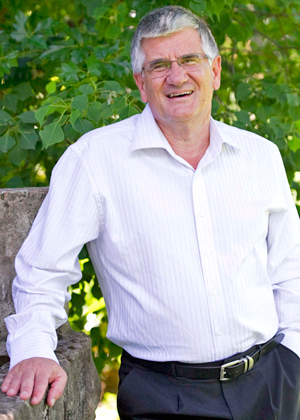 Peter Irvine
Co-Founder Gloria Jean's Coffees, speaker, author and business consultant
Peter as a Keynote Speaker
Peter has a positive and practical keynote speaking style, he speaks from experience using real life examples. He is passionate about seeing business people rise to their full potential and gives out a wealth of ideas to implement, balanced with down to earth wisdom.
Choose Peter as your next Keynote Speaker.
Visionary Keynote Speaker – Peter shares the '20 Keys to Catapault You towards your Vision'- the keys he has learned and put into practice over many years.
Inspirational Keynote Speaker – In 'A Winners Mindset' Peter shows the passion and positive attitude that inspire others to achieve their own dreams.
Corporate Keynote Speaker – Peter shares from his experience working with a wide range of businesses in 'Building a Company, Building a Brand, Building a Life.
Customer Service Keynote Speaker – The 'Ten Keys that Really Effect Customer Service' are both entertaining and practical as Peter shares from real life experience.
Franchising Keynote Speaker – Peter is a wholehearted advocate for franchising and has a wealth of experience with Gloria Jean's Coffees, McDonalds Family Restaurants and other franchise chains.
Business Challenges Keynote Speaker – The topic 'Disaster Recovery' is one of Peter's most well received talks as he shares the lessons learned from issues such as fire, media attacks, staff problems, and cash flow, just to name a few.
Business Planning Keynote Speaker – Peter's simple steps to developing an actionable plan will make achieving your goals much easier.
Marketing Keynote Speaker – The simple, direct approach Peter takes to marketing is based on years of experience in the advertising industry, at the cold face of retail and working with a wide variety of other businesses.
---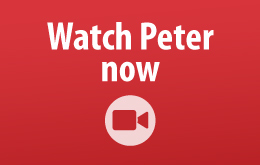 Articles by Peter
---
Peter's Story so Far
Peter has had over 40 years experience in business at a high profile management level.
Peter started his professional career as a junior at DDB Needham Advertising, Sydney acquiring an extensive portfolio of business expertise. He ended his career as Managing Director of DDB, by then the second largest advertising agency in Sydney. During this time Peter was part of the team who launched McDonalds in Australia.
In 1996 Peter, with his business partner Nabi Saleh, established the Gloria Jean's Coffees franchise in Australia. Today there are over 490 Gloria Jean's stores across Australia and over 900 coffee houses in 35 countries worldwide.
In January 2005, Peter and Nabi purchased the International Master Franchise brand for Australia.
Peter Irvine is the author of 'Win In Business' -20 keys to catapult you towards your vision. He is a regular speaker at industry forums and events, including Franchise Council of Australia events, the National Retailers Convention and the BRW Franchising Round Table, where he talks about a range of franchise and business industry issues including, motivational business advice and his signature speech – "20 keys that will catapult you to your vision."
---
Watch Peter Live
---
What Others Say about Peter
Peter – Many thanks for your presentation at our conference yesterday, it dove tailed perfectly into our theme of "Integrate, Innovate and Grow". I received more positive comments later in the day about its appropriateness, not only in the business sense, but also from a personal growth perspective. It was professionally presented, and you obviously enjoy it."
Brian Fuller – General Manager Westfield Leasing
There is no way to thank you for the help that you've given me. It represents a great opportunity for a small business beginning, which I understand you have strong beliefs and support for."
Les Castro – Business Strategist
Peter was absolutely brilliant this morning. He was very inspiring and had me captivated with his personal stories. Kind regards."
Kate Pearce
Thanks Peter and congratulations on a fantastic presentation! Thanks for all your wise advice and encouragement!"
Alan Lucas – Lucas Real Estate
I just attended your breakfast and was most inspired by Peter's story and advice."
Claudette
I just finished reading and studying your book "Win in Business" and I don't know how to explain the passion and joy that stir in my heart about the things I learned from it. Your book is one of the foundation books I will use. I am a leader of a network of churches in NZ and in Australia, and I just wanted to thank you."
Joshua Avia
Thank you for giving us the opportunity to attend and hear Peter speak. I know that I speak for all of the team that were there when I say that it was motivational and a wonderful way to start the day and pick us up mid week - right when I needed it anyway."
Catherine
Thank you so much for making the time to speak at West Epping Uniting Church last Monday evening. It was a very special time for us and your talk has generated a great enthusiasm for planning and vision both at the church and in the individual lives of our audience.
Like many of the men, I bought several copies of your book for our family. As for me I am right into my copy too!"
Wes
---