Imagine if you could learn from a man who was instrumental in building an international franchise in over 39 countries in less than 11 years?
What if you could learn how to build a $565 million business in 9 years?
Have you heard of Harvey Norman?
Have you heard of Gloria Jean's Coffees?
Two giants of the business world have combined to bring you a business education program that you have never experienced before. The 2-Day Ignite Program will give you Real Education, by Real Business People, who have achieved Real Results.
Have you ever wanted to know why these businesses are successful? What were the tips and strategies that grew these businesses into the household names that you see today? Not from some experts who read about these businesses, but from the people who actually built these business.

---
The strategies you will learn that will Ignite your Business Success
This is not another two day junket delivered by some representatives of companies who are presenting on a topic because their company paid tens of thousands of dollars in sponsorship for the privilege. This is a real program, delivered by people who have done the hard yards and built businesses from scratch.

Not only have they built businesses… they have built multinational enterprises.
Here is what you will learn at the Ignite Program
Rapidly increase your profits through low cost marketing strategies.
How to expand your business to over 30 countries within 11 years.
The key drivers that will rapidly improve the cash flow of your business.
Systemise your business to support and sustain growth.
Development of human resource systems for recruiting, training, and motivating the right employee.
Earn $10,000s or even $100,000s in profit through only a 30 minute meeting.
How to overcome all the obstacles in your business life by having a winners mindset.
Learn powerful sales techniques that will close more sales and increase your average transaction.
How to syndicate your website content easily around the web and build traffic to your website using article websites and content portals.
How to design your website from the ground up to maximise customer conversion rates and get your customers coming back for more using newsletters and subscriber features.
How to develop a website landing page that incorporates a strong call to action and encourages immediate response from your prospects.
How to optimise content on your website for specific keywords by creating relevant keyword rich text.
Testimonials from our last course
Testimonials from our last course
---
Next Event
TBA
2 Day Program
$397 AUD
---
Who Should Attend the Ignite Program?
No matter what stage your business is at you will instantly benefit from the Ignite Program;
Want to start a business but don't know how – The Ignite Program is for You.
You are in the early stages of business and you are burning a lot of cash – The Ignite Program is for You.
Your business has gone through the infancy stage and now you want to build a profitable enterprise without you doing the day-to-day stuff – The Ignite Program is for You.
You are a manager in company that seems to need new ideas and new ways of growing fast – The Ignite Program is for You.
Sales and profits have been eaten away by your competition and now you want to grow your business rapidly – The Ignite Program is for You.
Want to grow your business nationally or even internationally – The Ignite Program is for You.
The Ignite Program Schedule
Because the Ignite Program has been developed to cover all areas of the business from infancy to worldwide expansion, this schedule is jam packed with so much practical information. Plus this program promises that you can implement the strategies into you business immediately!
Read below to see the full Ignite Program schedule.
Ignite Program
Day

Topic

Presenter

1
Welcome and Introdution
Tony Gattari
Profit Diagnostics
Tony Gattari
The Winners Mindset / Leadership
Tony Gattari
Q & A / Activation Period
Tony Gattari
Morning Tea
A Vision for Growth
Tony Gattari
Cashflow is King
Tony Gattari
Q & A / Activation Period
Tony Gattari
Lunch
Systemising for Success
Tony Gattari
Building a Championship Team

Tony Gattari

Customer Service

Tony Gattari

Q & A / Activation Period
Tony Gattari
Afternoon Tea
Group Activity - Case Study to discuss in groups and present
Finish
Dinner and Real Life Case Studies / Interviews / Q & A
2
Welcome Back
Tony Gattari
Marketing Success
Tony Gattari
Q & A / Activation Period
Tony Gattari
Morning Tea
Internet Marketing Mastery
Tony Gattari
Sales Success
Tony Gattari
Q & A / Activation Period
Tony Gattari
Lunch
Stream A - Advanced Selling Techniques / The Power of Negotiation
or
Stream B - Disaster Recovery / Going Global
Tony Gattari
Afternoon Tea

Tony Gattari

Accelerate Your Growth
Tony Gattari
Finish
---
Your Business Educators
Tony Gattari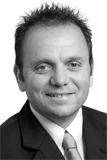 Tony was General Manager for Harvey Norman Computer and Communications Division where he oversaw the growth of the division from $12 million to $565 million in 9 years.

Tony has been the Managing Director of a public listed company and also been CEO of a successful technology company.
Tony is the author of 'Business Success'.
Tony is also the co-author of The Pillars of Business Success, Marketing Success and is a contributor for Secrets of Top Sales Professionals Exposed and Secrets of Marketing Experts Exposed.
---
Next Event
TBA
2 Day Program
$397 AUD
---
Some of our workshop testimonials...
I was first introduced to Tony via a friend, we attended his Ignite Seminar. His public presentation was second to none, I left the seminar equipped and prepared to address the glaring issues within my business. I am now using the work book we were given at the Ignite conference, to make the necessary adjustments firstly in me then in the business."
Wayne Phillips – Director – Phillips Data Group
Whatever it is you're taking first up in the morning for brekkie I really want some of that each morning to get me started. Tony again I have seen a lot of people in action over my 30 years in business time but you my friend you are truly a Rock Star. I mean that I really do!"
Steve Conn – Managing Director – Abel Rent a Car
I just attended the 2 day 2012 Ignite Program with Tony and his team from Achievers Group. It's been one of the best 2 day events I've ever attended, (and I've been to many around the world). The level of excitement, humour, enthusiasm, knowledge, and practical application provided by the team (Tony, Ingrid, Peter, Chris, Dan and Stuart ) in the areas of Marketing, Sales, Branding, Leadership, Negotiation and Internet optimisation was awesome. Am now a huge fan and will be looking to get these guys involved in my next business role which has a number of significant local and overseas growth related needs. Still buzzing guys!"
John Walker – Project Manager – National Australia Bank
I listen and re-listen to what Tony says about business and marketing for three reasons:
1. I don't need a translator to interpret what he's saying
2. His advice is deeply practical
3. (The cherry on top)... he's entertaining."
Antoni Lee – Owner and Managing Director – Rhetorica
Hi Peter and Team. We thoroughly enjoyed the content of 'Ignite' and our time there. We have started to action a number of our 'goals' and believe that one of the most constructive outcomes has been to challenge our thinking and prepare us for the (inevitable) changes. Congratulations to Peter, Tony and the whole team."
Ian Dimond – Dimond Architects
When you combine the passion of an Italian with the cheeky confidence of an Australian, you get Tony Gattari. Hang onto your seat ladies and gentlemen, this guy is not only entertaining and energetic, but he knows his subject inside out. The content he delivers is the real deal, (as a business coach myself, I know) and Tony Gattari is the real deal. He doesn't just talk it, he walks it."
Don Butler – Casdon Business Solutions – ActionCoach Business Coach
I heard Tony speak at an event in Sydney the other week and was blown away. As a fellow speaker it really takes a lot to impress me. Tony is the full package. He engages, informs, entertains and gives you fantastic insights and practical ideas to be more successful in business and life. Bravo, you are a great speaker, excellent storyteller and a real pro."
Charles Marcus – Best Selling Author – Speaker and Strategist
Tony is one of those people who can capture a room to the point that audience are waiting for the next tip, guidance & practical solution that they can take back to their businesses. His message is one that all small business operators can relate & implement. A real pleasure to work with a person that I am happy to call a friend."
David Baumgarten
Excellent value for money. The program is well–structured and contains a wealth of technical detail along with practical business marketing advice that cuts through the social media hype. I left with a clear sense of which screws to turn and which to leave alone. If you want clarity about how social media can help your business this course is for you."
Antoni Lee – Owner and Managing Director – Rhetorica
I run a registered training organisation providing nationally accredited courses across a range of industry areas. Tony provided an awesome, innovative and motivational presentation during a business blueprint conference in Sydney on 17th April 2010. His ability to hold the attention of the audience with expert knowledge in the area of marketing and selling is second to none. Tony uses simple language and fantastic metaphors to deliver complex concepts so the information is easily absorbed. I have personally gained a much superior insight into the world of selling and marketing as a direct result of Tony's presentation and would highly [recommend].""
Marc Kalme – CEO – Tactical Training Australia
Dear Tony & Gary, Thanks SO much for last nights seminar – my head is still spinning! We spent the drive home talking about ideas and what we need to do – it's all very exciting! We truly feel your teaching will make the difference to our business being successful long–term, thanks so much for your dedication and tenacity, you are amazing, anointed & have the gift of teaching subjects that potentially look scary in a way that makes us feel, YES we CAN do it! Bless you both."
Sarah Brown – PA to Pam Borrow, Dean – School of Creative Arts
Tony is a very knowledgeable, energetic and passionate speaker. I particularly appreciated his ability to demystify complex concepts, and lay out a clear path for us to improve our business. Based on his insights, we've already changed the way we engage with customers for the better."
Steven Charman
I recently attended your course in Bundy and have been doing some work at home on increasing the web presence of our Paintball business Jack Splat. We already had a website and FB Page but that was about it. Without engaging any professional help at this stage I have taken on some of the tips that you shared on internet marketing. I've started a Blog, registered for Google Places, registered with Twitter, used Tubemogal to share some clips (all part of my action plan from the day). We were always up the top when you searched Paintball Bundaberg or Jack Splat Paintball, HOWEVER, we are now on the first page when you just search Paintball, albeit down the bottom, but we are getting there. I was thrilled. I just wanted to say a big thank you, though my head was spinning when I left, I found the information very practical with so much of it being able to be put into place immediately. My husband and I are in the start up stage of opening a new Cafe in Bundaberg and I am very much looking forward to being able to put what you shared into place."
Tracey McPhee
I love the energy and passion that you have, so much that I'm now looking at setting up my own website with blogs, articles, and personal coaching and other things! Sooner rather than later in order to get results happening."
Mark Chan
Tony Gattari is an inspirational trainer and motivational keynote speaker. Not only is he entertaining but is also able to capture the audience's attention and take them on a journey with his great story telling skills in a down to earth Australian style. He provides attendees with practical sales and marketing strategies and creative ideas that he has learned over the years by doing them himself. He is passionate about helping businesses be successful."
Michael Topper – Genesys Wealth Advisers
Before having the privilege of listening to one of Tony's amazing motivational speeches I thought I knew a lot about business and being motivated. I was wrong, within a moment of Tony standing in front of me my heart and mind opened to a level I didn't know was possible. It was so long ago but what is amazing about Tony's work is, of all the seminars I have been to since then, Tony's is the only one I can remember, the only seminar that really did impact my life. There isn't a week that goes by that Mr Gattari doesn't enter my head and fix a problem without him even knowing it. Speak to this man and your life and business will change! A man of knowledge, motivation, inspiration and integrity."
Aziz Elali Director – Pizzarazzi Franchise owner – Save On Bills Hoba
Attending "Ignite 2012" was one of the most effective business workshops I have attended in a long time. I learnt so much from Tony Gattari, Peter Irvine and their team. The workshop was action packed, fun and many triggers going off in my head sparking great ideas and new initiatives. I recommend Ignite Workshop's to any business owner (large or small). You are guaranteed to walk away with clear and specific actions to improve, develop or grow your business. So don't hesitate book now. "
Ms Dijana Green Managing Director Elevating Food Safety Pty Ltd
I recently attended Achiever's Group 2 day Ignite program and came away feeling so blessed to have been given so many new tools and strategies. I loved the high energy and passion of Tony who has a unique and fun style of delivery in making complex things simple. I would highly recommend Tony as a presenter and Marketing Guru!"
Christine Stewart – Business Coach & Trainer – Houseproud Cleaning
Having just completed the Ignite seminar can I tell you that Tony and his team of experts provide you with superb tools that will change the way you think about business and the way you do it. Tony brings a real energy to the fore that comes from his desire to see you succeed and fulfill your purpose. Achievers Group is great value for money; you feel you should be paying more than you are."
Matthew Gillan
I just attended the 2 day 2012 Ignite Program with Tony and his team from Achievers Group. Its been one of the best 2 day events I've ever attended. (and I've been to many around the world). The level of excitement, humor, enthusiasm, knowledge, and practical application provided by the team (Tony, Ingrid, Peter, Chris, Dan and Stuart ) in the areas of Marketing, Sales, Branding, Leadership, Negotiation and Internet optimisation was awesome. Am now a huge fan and will be looking to get these guys involved in my next business role which has a number of significant local and overseas growth related needs. Still buzzing guys."
John Walker – Management and Business Consultant – Self-employed
Personally I think Tony Gattari needs to wear some kind of fluoro safety gear. His energy levels are just off the charts and somewhat unnatural. 

Tony is truly enthusiastic about business and people... and it rubs off when you meet him. The energy is transferred and you can't help but feel lit up. 

Now, energy itself is important, but Tony has some serious runs on the board with his wins in business. So you know that you are hearing words of wisdom earned through real life experience. 

It is also worth noting that Tony is not just someone with a pet theory. He is active in business - his ideas are tested against reality daily.
If you get the chance to hear Tony speak or work with Tony - grab it! "
Stuart Gordon – Business Owner – MarketingCoach.net.au
Its doesn't matter where you are in business, this just fits it makes you evaluate where you are and propels your forward."
Megan Richardson – Whoosh Air Conditioning and Refrigeration
It was great to hear not only practical tips through ideas that are easily absorbed into business models of all sizes."
Dion Taylor – Bundaberg Property Gallery
As we have been in business for 32 years it is sometimes hard to keep up the enthusiasm. This has helped a great deal."
Kevin and Robyn Doweman – Dowemans Pool Centre
New energy to implement strategies to improve business."
Conny De Wit – Miras Cafe
Good tips to stop leaks and take your business to the next level."
Trent Slater – Plumbwise
Great very applicable content presented in a humorous, lighthearted way. Very funny - keeps you engaged and interested."
Cameron Forsyth
I found the information relevant not only to my business but also to my life overall."
Jason Mettcalf
Last year we did Ignite for the first time and implemented some of the principals and started seeing results in 4– 6 months. We were excited to come this year to build on last year and we will be back next year."
Emma Slater – In2Solar and Plumbwise
Plenty of strategies provided to improve business operations."
Geoff Dettl – Steps Group Australia
Number 3 workshop I have been to, reinvigorates and shows the benefit of starting one of two things to focus and keep on trying"
Trevor Versace – Gin Gin Country Reality
This workshop reinforces the prior training I have engaged in and encourages me to push forward with better focus"– Peter Cousins."
Peter Cousins – Drive 2 Driving School
All info can be utilised, no mumbo jumbo. No large concepts that are too difficult to understand or implement. I see no reason why I can't improve my business now."
Jody Hobson – Office Manager – Phoeix Air
It has made me look through wider eyes, I now believe I can."
Louise Urquhart – Bargara Shoreline
---