About Us
In 2002 Tony Gattari launched Achievers Group.Tony's insatiable hunger for personal and business development inspired him to create a business that would enable him to follow his passion. This passion was to create a boutique business development company with the following philosophies:
Have fun with clients and team members. Life is too short to be miserable.
Help people.
Take the mystery out of business. Make the complex things simple.
Make money.
Since then we have expanded, worked with over 120 businesses worldwide, impacted over 200,000 people through our seminars, workshops, website and newsletters and have made a profound difference in the lives of so many people!
We love what we do!
Download a copy of Achievers Group Corporate Brochure
---
Who We Are
---
Tony Gattari
Founder & Chief Energy Officer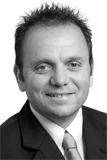 Achievers Group Owner and Managing Director Tony Gattari, whose expertise and passion for business runs deep. Tony was General Manager for Harvey Norman Computer and Communications Division where he oversaw the growth of the division from $12 million to $565 million in 9 years. Tony has been the Managing Director of a public listed company and also been CEO of a successful technology company.
He has over 20 years of experiences in all aspects of business. Tony's current and past clients include Acer Computers, Apple Computers Australian Geographic, Australia Post, Cisco, Ebay, Domayne, Flexirent, Ingram Micro, Harvey Norman, LG Electronics, Mortgage Choice, Rebel Sport, Resi Finance, Space Furniture, Subway and The Good Guys. Tony has worked with over 110 small to medium businesses.
Known as a 'doer', Tony is also a powerful business speaker who has educated thousands of business owners around the world. He is the co–author of "Pillars of Business Success" , "Marketing success" and "Business success" and has contributed as a key author to "Secrets of Tops Sales Professionals Exposed " and "Secrets of Marketing experts exposed" and has articles read by over 200,000 people every month. He has also starred in a number of business training products and has also created and presented a business building program on Pay TV.
Read more on Tony Gattari:
The 9 most important things you should know about Tony Gattari.
For more information call +61 410 538521 or email: tony@achieversgroup.com.au.
What others say about Tony:
Computers made up just 5 per cent of Harvey Norman sales when Mr. Gattari joined in 1991. When he stepped down nine years later, the division was turning over $565 million a year, or 30 per cent of the franchise's total sale."
The Australian Financial Review
The man credited with tightening Harvey Norman's extraordinary grip in the retail PC market, Tony Gattari is now selling his secrets."
The Australian Newspaper
Click here for more Testimonials
---
SME Business development specialist
Yale Morgan, with more than 20 years experience in the retail sector, also building and supporting other businesses throughout that time. Previously having interests in real estate as well as active and passive investments in retail stores. Along the way, Yale has trained literally hundreds of people in all aspects of business, including administration, logistics and distribution and of course sales and marketing.
Being a successful Harvey Norman franchisee for nearly 15 years, and founder of The Baby Superstore, Yale Morgan Consulting and Better Business Group Australia, he bring a wealth of experience in building both existing and new businesses along with a flair for sales and marketing with also the ability to effectively communicate and build a strong team of people. Coupled with strong business "nuts and bolts" fundamentals. With systems designed to put more Sales, Profits And CASH into your business!
With an emphasis on "empowering your team" his core philosophy in approaching business is "Raving Fans", not only do we need our customers to jump with joy when having contact with every aspect of the business, but just as importantly, the team must have the same experiences. Yale's belief in any business is "if you're not serving the customer, you better be serving those that are".
Among his list of SME clients, Yale has had the opportunity to work with The Jim's Group coaching Jim's Mowing Franchisors in Queensland, ACT, South Australia And the UK. Yale also worked in a coaching capacity for over twelve months with Bundaberg Brewed Drinks, home of the world famous Bundaberg Ginger Beer.
As of 2011, Yale heads up the Better Business Group (BBG), which, as a company has proven business development products and systems, that range from "Do It Yourself" products to fully systemised Business Coaching Programs. the BBG Bi Line is "Finding The Diamonds In Your Business – Your Stepping Stones To Financial Freedom".
BBG has business development specialist in Australia and New Zealand. The products and systems we use were developed by Damien Parker, known in Australasia as "Mr Small Business", his company, Business Publications Australia (BPA). BPA had a prestigious history, it helped literally thousands of business owners see more Sales Profits And Cash via it's range of Business Development Products. BPA had won the Q400 award for business excellence and product sales exceeding 50 million dollars!
These products and systems that were the success of BPA are now available through BBG.
The point of difference that BBG has as an organisation, which in our view, makes it unique, is that we are very flexible, we look at what's missing from a business look for the opportunities and suggest solutions via our range of products and systems. We don't have a "one fix for all" strategy. And because of this approach, we are extremely cost effective and provide and provide excellent value to our clients. Because our business solutions have a totally proven track record, we back ourselves 100%. BBG helps business owners toward their goal of Financial Freedom, we encourage business owners to place the EXTRA profits that our systems help generate into an investment account rather than disappear back into their business. (yes, there is a system for this)
The 4 ways your business could benefit
Simply buy the appropriate "Do It Yourself" Manuals. These are written in a manner that is easy to read and follow. We have found that often business people simply don't have the time or inclination to try and follow complex manuals.
The second, and often the best results is by us either providing product and some support time or providing a Coaching Program supported by the relevant business development material. This is by far the most popular option with most of small to medium business we work with.
The third way is that you could provide a consulting service where you do some or all of the work.
Complete Sales training facilitation and a systemised approached to increasing conversion rates and maximise every sales opportunity in your clients business.
If you're ready to increase your bottom line by making as small changes to your business then contact me now!
---
Chris Hekeik
Branding Consultant & Professional Speaker
Passionate professional speaker, presenter and successful 'brand man', Chris Hekeik has an enthusiasm that has inspired audiences for over 10 years.
From humble beginnings, he has built an enviable business portfolio, including the multi award winning corporate branding and advertising agency, ModeMedia and online internet marketing consultancy, WebOnline.
Chris Hekeik has had over 15 years in business and in developing other businesses. His experience steams from varying businesses in Retail, Hospitality and today the media world.
Co Founder and Managing Director of ModeMedia is where his latest status lies. For over 10 years Modemedia has been a much sought-after creative agency, one that has developed and revolutionised many brands by using a holistic approach to corporate branding. The goal for ModeMedia is to take the worry out of corporate branding for its clients by sharing in their clients' journeys - from initial concept through to its launch. Having developed and worked on hundreds of brands, the success has been through his 'creative thinking and clever solutions' that have made a difference in the marketplace.

Chris is a gifted speaker with the ability to captivate audiences of all ages. With a particular passion for working with young businesses and mentoring aspiring entrepreneurs, Chris' reputation for motivating his audiences to fulfill the goals they set is legendary.
His personal journey to success makes his presentations especially inspirational and 'real', and his specialty topics reflect his intrinsic knowledge of achieving acclaim in the very competitive world of advertising. They include:
"The Essence of Branding" Communicating the importance of a brand and how it works in the marketplace and the risks of not having an effective brand.
"Extraordinary Customer Service" Providing standard service is 'normal'… Now let's give abnormal service, 'extraordinary' in fact; creating a great 'customer experience'
"Imagine, Perceive, Achieve" The secret behind setting and achieving goals: visualising yourself as the success you wish to be and then being able to achieve it.
"Attitude with Altitude" How to believe in yourself, and to be on your game every day no matter what else happens during the day. Its all about 'your' attitude!
His aim to empower people with simple strategies and achievable goals that will transform they way they do life and business. That's why he says…
"It's More than Motivation"
What others say about Chris:
Over the past 22 years I have attended numerous Seminars and dealt with a varity of Business Coaches relating to the Art of Communication, Team Building and How to Achieve Effective Results for the Team. Chris Hekeik is without doubt one of the most passionate and effective speakers I've had the pleasure of listening to. If your looking to move your company or team from the pact and elevate them to the top then Chris will certainly help you achieve these goals. "
John McCormack – CEO - Starr Partners Real Estate
We have had Chris Hekeik speak at our Sales Meetings and we totally enjoyed his sessions as they were empowering with great business principles that have been successful in encouraging the team. Chris is passionate about his topics and we would recommend him to any sales team looking for that Boost."
Joe Bechara - Sales Manager - LJ Hooker Granville
I have had the pleasure and great opportunity of hearing Mr. Chris Hekeik present on numerous occasions his commitment, passion and personality continue to shine through his words. Chris is one of the most professional and inspirational presenters whose words and guide you to achieve your self and business objectives. Communication is one of the key competencies throughout life and Chris is certainly as master of this art. I have no hesitation is recommending Chris to any organisation wishing to inspire and develop their own internal staff."
Maureen Syamando - Project Manager – Woolworths
I have known Chris Hekeik for over 15 years. Chris is an excellent communicator who is passionate about building individuals and organisations to reach their full potential. I would highly recommend Chris to any organisation who is looking for a motivational speaker to bring positive lasting change."
Tony Dingle - Chairman - Hills Excellence in Business 355 Committee
Thank you so much for your professionalism at the recent event you presented in the Opera Point Marquee at the Sydney Opera House. I really appreciated your organisation, personality, professionalism & working in the background to ensure the formalities ran smoothly on the night. I look forward to working with you again. "
Josephine Iacono - Events Producer - Opera Point Events – Sydney Opera House
Chris is a rare find in the corporate world, a man with the utmost integrity and business manner of the highest quality. As an Author, professional speaker and business owner, I can only speak highly of Chris. His story is gripping and emotional, his success is inspirational. Chris speaks with passion and conviction and connects with his audience, taking them on a journey with him. If you want someone to empower and encourage your audience, someone to educate on customer service, an expert on branding and maximizing your business potential and your product, look no further than this man. "
Brett Murray - Founder and Managing Director - DARE OPS Pty Ltd
---
Tania Allen
Franchise Consultant
Tania has earned a reputation for proactively building companies from start up to leaders in their market place, including building and operating a handful of her own businesses since the age of 20. With over 25 years real life experience in licensing, franchising and business in both serviced based and retail markets, Tania believes business owners deserve to get more out of their business and more out of life.
Tania supports the Achievers Group team as Franchise Consultant helping business owners all over the country realise their true potential and duplicate the success they have already created in their single unit business.
A complete business growth expert & enthusiast, a dedicated and passionate business growth and franchise consultant, coach and mentor, NLP Practitioner and Trainer, Tania has authored a number of business publications, manuals and books adding value to the small to medium business market on all levels. Tania currently writes for the Business Franchise magazine, the Business Franchisor magazine, was contributing author to the Aust-NZ Business Franchise Guide and is the author of Essential Telephone Skills and Franchise Profits.With formal Qualifications in Business & Franchising, a member of the Australian Institute of Management, a Member and Associate Professional of the Franchise Council of Australia, Tania is dedicated to the growth and development of every business owner and individual she works with.
Tania joins the Achievers Group team of expert consultants delivering a down to earth approach and a step by step solution, to ensure all clients produce the maximum momentum in minimum time.
Read what others say about Tania Allen:
Tania Allen has been working with me on The Salty Rooster Franchising System for the last 6 months. Her outlook and forward thinking has put this project into a new dimension. I strongly believe that Tania has put the final touches to bring this project to life and her ability to communicate our vision to every prospect and franchisee in the future goes without question. I strongly recommend Tania to any person that wants to grow or franchise their business and have their vision to come true!"
Jimmy Sagiotis, Founder & Managing Director, Salty Rooster
I have received so much value from working with Tania Allan. Tania has provided me with advice and strategies to unblock every roadblock that I've faced – so I can step forward with running my business successfully and confidently. Tania delivers both enthusiasm and expertise, that make our coaching sessions a real joy. Thanks Tania!"
Cherie Archer, Arrow & Oar
Tania Allen has been working with us for nearly 7 months and the results she has been able to produce already are exceptional. Her dedication and commitment to understanding the franchise model has meant that the business has seen positive changes across numerous levels from recruitment of new franchisees to the development of the existing network. I would highly recommend Tania Allen to any established or emerging franchise business."
Luke Neale, Co-Founder, Save On Bills
Tania is a passionate, focused business coach and franchise specialist who brings to the table an enviable set of skills applied to solving business problems with great outcomes. Tania is a valued business partner."
Scott Woodhouse
Tania was able to show me different ways to look at my business and then ways adapt what I was doing to gain better outcomes. You were always available to me, to discuss my issues that came up from time to time, and assist me to find the solutions. I have grown in my business and the way that I market and provide solutions to my clients has become a greater focus, to ensure that each client gets the best result whenever they deal with CFS Many Thanks."
Ian Murray, Consultant
---