Achievers Group has put together an all-day program which will give you immediate practical marketing strategies that will multiply your bottom line.
Your Workshop Presenter
Join Tony Gattari, the marketing master behind the meteoric rise of the Harvey Norman Computer and Communications Division. Full Bio Below!
Learn the secrets from the marketing gurus
In this workshop you will take away to your business the following strategies:
Over 260 marketing strategies that will multiply your bottom line
How to develop a marketing plan that can be implemented with immediate results
A powerful unique selling proposition that will increase your value to the consumer
How to develop a pricing strategy that will increase sales and profitability without the need for discounting
The 5 core marketing principles and strategies that drive your results
Learn the 3 step process that will convert more customers and keep them purchasing time and time again.
Plus you will also receive:
A comprehensive workbook which can be used for immediate results in your business
Over 260 marketing strategies that will explode your bottom line results
For more information and to register for the next Marketing Mastery Workshop contact Achievers Group on (02) 9440 2488 or email tony@achieversgroup.com.au.
---
Your Business Educator
Tony Gattari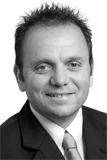 Tony was General Manager for Harvey Norman Computer and Communications Division where he oversaw the growth of the division from $12 million to $565 million in 9 years. Tony has been the Managing Director of a public listed company and also been CEO of a successful technology company.
Tony is also the co-author of The Pillars of Business Success, Marketing Success and is also a key contributor for Secrets of Top Sales Professionals Exposed and Secrets of Marketing Experts Exposed.
---
Next Event
TBA
9.00am to 5.00pm
Full Day Program
Includes Workbook
$197 AUD
The Chatswood Club 11 Help Street, Chatswood.
---
Some of our workshop testimonials...
The workshops makes you stop and go back to the basics which you already know but they can get lost in the clutter."
Danielle Roberts – Marketing Manager – Sue Ismiel and Daughters
I will return to the office with a renewed enthusiasm for my job and a head full of useful tips and ideas which I will use."
Stephanie Wills and on – Executive assistant – Ken Duncan Group
The workshop made it made me much clearer in the sales and marketing area."
John Zhang – Owner JM eyewear
Creates enthusiasm and motivation to apply simple and effective methods to any business."
Melanie Franklin – Assistant Brand Manager – Sue Ismiel and Daughters
Anybody interested in improving their business through effective sales and marketing techniques must attend this seminar."
Sarah Yanis – Digital Brand Manager – Sue Ismiel and Daughters
We are a small business and the strategies covered today we will implement immediately to ensure we accelerate the growth of our business."
Leonie Curtis Kempnch – CEO – Leadership and Sales Success
The workshop always reminds me to work on, not in our business."
Maree Mullett – Motoring Matters
Some great insights into maximising sales opportunities."
Liam Gilligam – BDM – Gizmo
The workshops are great motivational sessions. Provides an abundance of ideas and strategies. The workshop make me think."
Daisy Singh – National Sales and Customer service manager – Gizmo
Excellent, enthusiastically delivered complex knowledge in simple language."
Henryk Sliwa – Managing Director – Etco
The workshop has awakened me on some missing strategies to improve not only bottom line delivery but building better relationship with my customers."
Les Castro – Bizsecrets
I've learnt and re-learnt the basics that really make the difference. This was a great refresher."
Jeremy Hope - Hope Advertising
Reinforces valuable business principles which may or may not be known, through clear and enthusiastic teaching backed by years of industry experience, valuable day, thanks."
Joanne Tralaggan – Marketing Manager – Creative Pack
A good common sense approach to marketing. Removed the fear from Marketing approaches."
Trish Bell – Director – Head to Head HR
Upward swing and will show an increase in sales after implementing the strategies."
Sunny Buwa – Sales Manager – Quest Apartments
I am just starting out and found the workshop to be the best motivator to reach all my goals."
Vanessa Hutchins – Website Manager – Ken Duncan Galleries
The seminar opened my eyes to things that can be changed and new techniques that can be implemented."
Sarah Garside – Front Office Manager – Quest Apartments
Very easy to understand and useful for all types of businesses."
Troy Clancy – Troy Clancy Jewellery
This workshop has provided an opportunity to give my business a work over."
Susan Montgomery
Whatever it is you're taking first up in the morning for brekkie I really want some of that each morning to get me started. Tony again I have seen a lot of people in action over my 30 years in business time but you my friend you are truly a Rock Star. I mean that I really do!"
Steve Conn – Managing Director – Abel Rent a Car
I love the energy and passion that you have, so much that I'm now looking at setting up my own website with blogs, articles, and personal coaching and other things! Sooner rather than later in order to get results happening."
Mark Chan
---