Books - Practical Prayer Keys to Business Success
$17.95
Category : Books
Author : Ingrid Aitken Gattari
Christian business people are a powerful force in the Kingdom as it's through their influence lives change significantly. But for many business folks, once they start going to church and helping others, suddenly it can seem doing the day to day of business becomes a lot harder. Practical Prayer Keys to Business Success teaches readers how to win the war raging over their business, family and lives. Not every battle will be won but an incredible change will occur in the heart of the person praying. A healthy got-it-together business owner equates to a more successful business. The Keys shared in this book have been tried and tested by other business people; some share their real life story of how God, through prayer, gave them strategies and wisdom to win those difficult customers or solve that unsolvable financial issue. Reading this book is only the start, putting into practise the keys shared is where the miracle will unfold. Once you do, hang onto your seat, God will surely move.
---
About the Author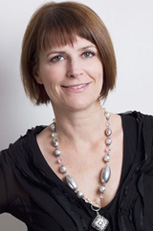 Ingrid Aitken Gattari, wife of Tony Gattari is co-owner of Achievers Group - a business development and training company based in Sydney. Since rededicating her life to Jesus, God has taken her on a transforming journey where she has learned and put into practise the keys shared in this book. Small miracle after miracle unfolded as she watched God lead her to another hidden gem of Intercession. As a passionate follower of Jesus, intercessor and as a business owner, Ingrid understands the challenges a Christian business owner faces and knows business is their passion, their great concern and their greatest worry. Her heart is to help fellow owners unlock more of God's favour so they can prosper in their soul and their business. Ingrid Aitken Gattari is a journalist, has worked as a pastor, a trainer and currently works with teenagers in the northern part of Sydney.
---
What Others Say
Ingrid Aitken Gattari provides a powerful challenge for Christian business people. We are not here to get by and pay bills. We are here to succeed and be successful so we can be a blessing to other people. We are challenged in this success to put on the belt of truth in business-be truthful and to see prayer is not occasional but a lifestyle in our business life. Read and be inspired to new levels of business living."
Peter Irvine, Co - Founder Gloria Jean's Coffees - Worldwide
Prayer Keys for Business Success is a must read for any Christian in business! Ingrid reveals compelling real-life stories of everyday Christians that have trusted in the power of prayer to sow and reap a good crop for Christ. Now more than ever, Christians in business have a real opportunity to align their business with their mission. The question though is how to effectively achieve this in a business world full of challenges, pit-falls and unethical operators. Ingrid presents a powerful message on how to meet this challenge through the power of prayer, as well as equipping the reader with the practical tools to do so!"
Nick Jerrat - Managing Director - IdeaBank
God is intimately and infinitely interested in your business. Ask and you will experience His guidance and blessing. Ingrid has clearly highlighted prayer, as the key to insight, understanding and blessing."
Mark Bilton - CEO - Hagemeyer Brands Australia
Ingrid brings timeless insights to light in a refreshing way and prompts us to think and rethink about our deeply help beliefs about ourselves and about God's character and attitudes toward us. Read it prayerfully."
David Lancaster
I have just read the first chapter and I realize I have been driving a supercharged business on standard fuel; and all along I could have reached out and filled up on some high octane fuel! I expect in the following chapters I'll also discover that I have a switch to the nitros-oxide."
Greg Levett
My wife Ingrid has changed my walk with God and, my understanding that Godly business wisdom is only part of the answer. We need to activate the power of the Holy Spirit through prayer in the birthing, growing and sustaining of our business or calling. Without prayer business is hard; with prayer it's a lot easier. Why did it take me five years to figure this out? Read the book, do the exercises and learn what my wife has taught me. Thanks Honey."
Tony Gattari - Founder and Chief Energy Officer - Achievers Group
Ingrid Aitken Gattari has placed in text what so many Christian business leaders battle with every day of the week, but it has now been clearly expressed in a way that will help current business owners and those stepping out into this exciting area of ministry. As Kingdom builders it is vital for Christian business owners to understand that business is their ministry and this book by Ingrid will help many people serve God in and through their business. I commend this book to you and to your friends. Make disciples and while you are at it make money for the Kingdom."
Brian Kennaugh -CEO Hunter Financial Planning & President - Executive Committee of Alumni for the University of Newcastle
Ingrid's book resonates with the very depths of my being, for it has been birthed from experience - and I know that its instructive and interactive presentation will help those called into business to learn how to use the power of prayer to become all that God has created them to be. My father was not a businessman, and neither was my grandfather - and yet I knew that I was called into business. Three days of prayer and fasting with an instructive book, the bible, a blank notebook and a pen were the tools that started me off in business during those three days of solitude. And it is prayer that has carried me through the ups and downs of business as I stumbled across the lessons required to create success in every area of my life. Prayer has brought me divine guidance, miraculous deliverance, healing, influence and prosperity - and I know that it has all been made possible by my business partner - Jesus Christ of Nazareth - whom I also call my boss and the 'General of the Universe'. Without prayer I would have never achieved anything of significance, for prayer has sustained me, and will continue to sustain me, all the way as I partake of the lessons taught in the 'University of Success', or on the flip side the 'Academy of Failure'. Learn and inwardly digest the truths expressed in this book. Brilliant!"
Peter G. James Sinclair CEO - Outasight Enterprises Pty Ltd
Great Book Ingrid! The Prayer Keys are certainly elements that I will endeavour to adapt into my business. Knowing your heart and your knowledge for Prayer and Communion with God. This book is definitely a translation of that. Business today is so hard and as described, a war zone. This book will help assist many business entrepreneurs whether small or large to take on the challenge of bringing Prayer and God into the workplace to see his Glory revealed. Great Word! Great Challenge! Thanks so Much!"
Chris Hekeik - Managing Director - Modemedia Pty Ltd
The prayer keys for business success" will have a profound benefit for those who implement the principles and teachings. The business community in recent times has been made more aware of the need to return to the Godly wisdom to achieve a sound business foundation. This book by Ingrid Aitken Gattari is a very timely contribution to the business community."
Dr Stan Jeffery - Founder - Boardroom Prophets