Workshop Tickets - Developing as a Leader, Mastermind Group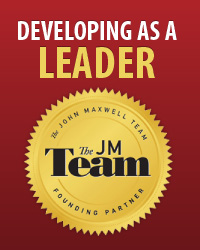 $247.00
Facilitator : Ingrid Aitken Gattari
Starting Soon!
Developing as a Leader, Mastermind Group
Tele-conference event. Overseas participants welcome.
8x90 minute sessions, 10 people only.
Investment only $247 for the entire program.
When: After business hours for 90 minutes over 8 weeks.
Everything rises and falls on Leadership."
John Maxwell, Author and #1 Leadership authority worldwide
Being an ace manager does not necessarily equate to being a great leader; they are separate but complimentary skills requiring focus and development. People in the middle of an organisation with no title or team responsibility can still lead. They can lead upwards, across to their peers and to those lower down in the pecking order. Knowing how is the key. Leadership is required in every sphere of life and we have all witnessed at times, some very unusual leadership styles that might have left us wondering, how did that person got the job? But have you ever wondered how others find our leadership? According to world leadership expert John Maxwell there are 21 laws we can study, evaluate and then apply to our own lives to raise our leadership lid. Leadership is the ground breaker: good leadership gets good results whereas great leadership breaks records and sets you up to be a world changer.
Achievers Group has partnered with John Maxwell in a world-wide phenomenon called Leadership Mastermind Groups to offer you the opportunity to study the same laws of leadership that made great ordinary people, such as Ghandi, Churchill and Gates.
You will collaborate with like-minded people who are also on a journey to develop their leadership. Together we will, problem solve current challenges, inspire and support each other in our quest to become a world-changing leader.
---
A taste of what we will mastermind:
The Law of Influence – If they know you care, can help them and they can trust you they will let you influence them
The Law of Process – Growing in leadership requires daily focus. Growth takes time
The Law of Intuition – everyone is intuitive in their area of strength. Working with your strengths instead of against them gives you kudos. People will follow.
The Law of Connection – Connect with their heart and they will lend you a hand.
Please email Ingrid [email protected] for dates and times.
---